[Home] [Windmill Webcam] [Vicinity Webcams] [Windpower] [Privacy] [Inspiration] [Old] [Older] [Links]
BugMeNot.com - Tell everyone you know. Because Common sense isn't.
Salmon and Sterling Nuclear Detonation Test Site
Tatum Salt Dome, Baxterville, Mississippi
Mens et Manus.Net
2006 October
If you are interested in visiting the site, have stories about the site, or are interested in helping with an open house event, please contact me.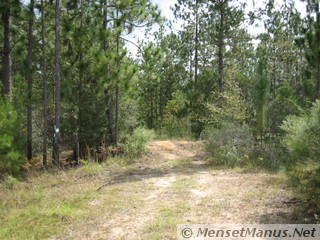 On Saturday, October 7, the employees and associates of the White Sands Missile Range and the National Atomic Museum held another Trinity Site open house, 61 years and about 3 months after the world's first nuclear explosive device was detonated there.
A couple days later, North Korea's nuclear explosive device test erupted in the news.
A couple weeks later, October 22, would mark 42 years after the first of two nuclear detonation tests conducted at the Salmon, or Tatum Salt Dome, site near Baxterville, Mississippi. The tests performed there (described below) were intended to improve our ability to detect underground nuclear tests such as North Korea's.
The Tatum Salt Dome site is the only U.S. nuclear detonation test site east of the Mississippi River. Mississippi is one of only 5 USA states to have a nuclear detonation test; the others are Nevada, Alaska, Colorado and New Mexico.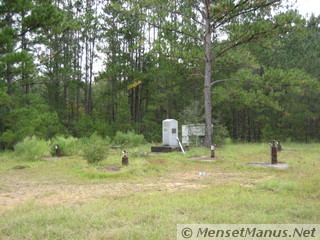 The unmarked entrance to the southwest of the Salmon site is blocked by a plain, old, metal bar gate. After a short distance, the dirt road is blocked by dirt piles and a barbed wire fence across the road. Another mile or so down the road, there is a large, round area with dead and dying trees. After passing many large spiders and spider webs across the road along the way, the effects of radiation may be suspected; however, excess water in a swampy area is a more likely cause.
On Saturday, October 7, 2006, about 2500 people visited the Trinity site during the open house, according to the official count. During the following week, at least one person made an informal visit to the Salmon/Sterling site.
Site Ground Zero is marked by a simple, headstone-like monument and several wells protruding from the ground.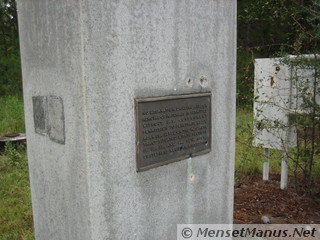 NO EXCAVATION, DRILLING AND / OR REMOVAL OF MATERIALS IS PERMITTED WITHOUT U. S. GOVERNMENT PERMISSION TO PENETRATE BELOW MEAN SEA LEVEL ON THE 1470 ACRE TRACT SITUATED WITHIN SECTIONS 11, 12, 13, AND 14, T2N, R16W, ST. STEPHENS MERIDIAN, MISSISSIPPI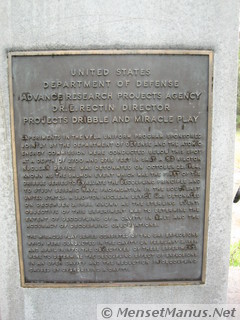 UNITED STATES
DEPARTMENT OF DEFENSE
ADVANCED RESEARCH PROJECTS AGENCY
DR. E. RECTIN DIRECTOR
PROJECTS DRIBBLE AND MIRACLE PLAY
EXPERIMENTS IN THE VELA UNIFORM PROGRAM SPONSORED JOINTLY BY THE DEPARTMENT OF DEFENSE AND THE ATOMIC ENERGY COMMISSION WERE CONDUCTED BELOW THIS SPOT AT A DEPTH OF 2700 AND 2715 FEET IN SALT. A 5.3 KILOTON NUCLEAR DEVICE WAS DETONATED ON OCTOBER 22, 1964, KNOWN AS THE SALMON EVENT WHICH WAS THE FIRST OF THE DRIBBLE SERIES TO EVALUATE THE DECOUPLING PRINCIPLE AND TO STUDY SEISMIC WAVE PROPAGATION IN THE SOUTHEAST UNITED STATES. A 380-TON NUCLEAR DEVICE WAS DETONATED ON DECEMBER 3, 1966, KNOWN AS THE STERLING EVENT. OBJECTIVE OF THIS EXPERIMENT WAS TO DETERMINE THE EXTENT OF DECOUPLING OF A CAVITY IN SALT AND THE ACCURACY OF DECOUPLING CALCULATIONS.
THE MIRACLE PLAY SERIES CONSISTED OF TWO GAS EXPLOSIONS WHICH WERE CONDUCTED IN THE CAVITY ON FEBRUARY 2, 1969, AND APRIL 19, 1970. THE OBJECTIVE OF THESE EXPERIMENTS WERE TO DETERMINE THE DECOUPLING EFFECT OF EXPLOSIONS IN AN OPEN CAVITY AND THE REDUCTION IN DECOUPLING CAUSED BY OVERDRIVING A CAVITY.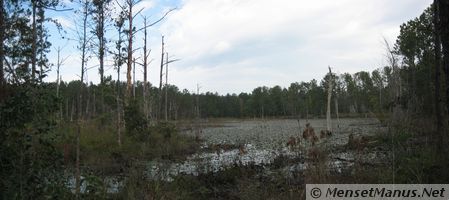 Pond to northwest of site ground zero.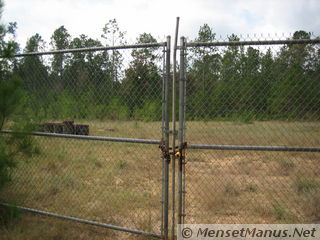 A couple fenced areas, including one with old drums, remain to the west of Site Ground Zero.
---



Quote of the moment
Aristodemus, a friend of Antigonus, supposed to be a cook's son, advised him to moderate his gifts and expenses. "Thy words," said he, "Aristodemus, smell of the apron."
~ Plutarch, Apophthegms of Kings and Great Commanders. 44 Antigonus I. ~

Thanks to Highland Media

[Home] [Windmill Webcam] [Vicinity Webcams] [Windpower] [Privacy] [Inspiration] [Old] [Older] [Links]

BugMeNot.com - Tell everyone you know. Because Common sense isn't.




Images stored locally for protection of your privacy (unless/until you search with Google). Stomp out web bugs (archive.org).

Copyright © 2000- hal9000[zat]mensetmanus.net (PGP public key, Message Form)

I last touched this page on Saturday, 2010-04-17 at 20:05:32 UTC.
W3C Markup Validator Check
Site optimized for any modern browser, any size screen, any resolution, and no plug-ins; prepared and served with Free BSD, Debian GNU / Linux and Ubuntu (Debian) GNU/Linux.