[Home] [Windmill Webcam] [Vicinity Webcams] [Windpower] [Privacy] [Inspiration] [Old] [Older] [Links]
Common sense isn't.
Scopes Trial Courthouse, Dayton, Tennessee
2006 October
2B 23
THE SCOPES TRIAL

Here, from July 10 to 21, 1925,
John Thomas Scopes, a county
high school teacher, was tried
for teaching that man descended
from a lower order of animals,
in violation of a lately passed
state law. William Jennings Bryan
assisted the prosecution: Clarence
Darrow, Arthur Garfield Hays
and Dudley Field Malone the
defense. Scopes was convicted.


TENNESSEE HISTORICAL COMMISSION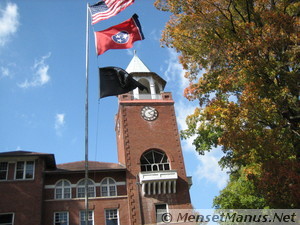 IN HONOR OF THE GALLANT MEN AND WOMEN
OF RHEA COUNTY
WHO PARTICIPATED IN THE STRUGGLE
TO KEEP AMERICA MIGHTY AND FREE

WORLD WAR II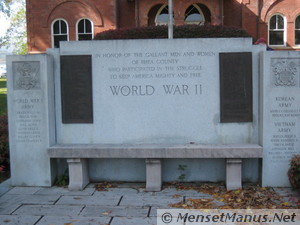 WORLD WAR I
ARMY
BRADY, FRED W.
BRUCE, TOM
GARRISON, JOHN
GILL, ALVIN
GUTH, FRED C.
HUDSON, LEROY
MILLER, CLINT B.
SHARP, CHARLES R.

Any Person
ENTERING This BUILDING
Is Subject To SEARCH!


SCOPES TRIAL TRAIL

RHEA COUNTY
COURTHOUSE & MUSEUM


This Romanesque Revival-Italian Villa Style courthouse was
built in 1891, designated a National Historic Landmark in
1976, and restored at the completion of the Scopes Trial
Museum In 1978.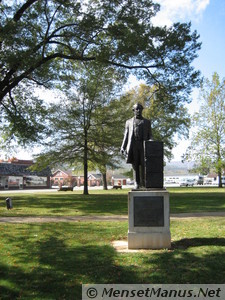 TRUTH
AND
ELOQUENCE
1891

BRYAN
COLLEGE
1930

WILLIAM JENNINGS BRYAN
1860 - 1925

PRESIDENTIAL NOMINEE
SECRETARY OF STATE
CONGRESSMAN

CHRISTIAN STATESMAN
AUTHOR AND ORATOR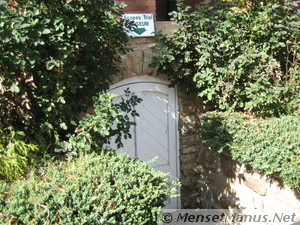 Scopes Trial
MUSEUM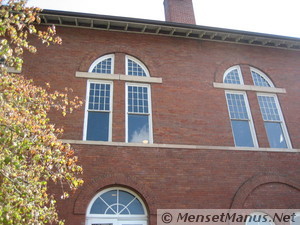 KOREAN
ARMY
SHIPLEY, CHARLES
BROOKS, RAYMOND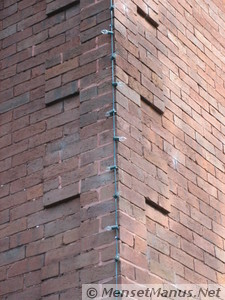 VIETNAM
ARMY
HAYES, JESSE B.
PERRY, RANDALL E.
SMITH, DAVID
JOHNSON, BILL J.
PELFREY, JOHNNY ?
MAYNOR, ROY
REED, JACKIE ?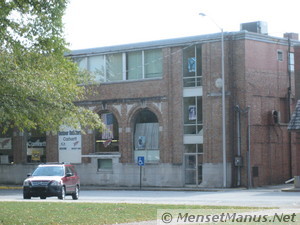 On Saturday, there was a small farmers' market along one side of the courthouse. Unfortunately, the museum was closed for the weekend, but we looked around outside, and had a quick look inside the courthouse.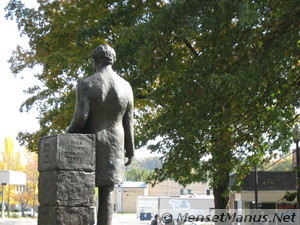 RHEA
COUNTY
COURT HOUSE
1891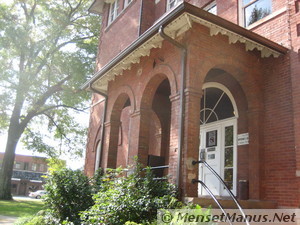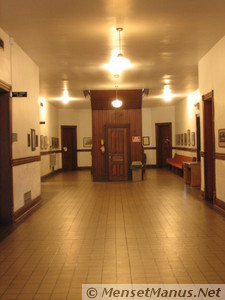 We got a quick look into the main hallway of the courthouse.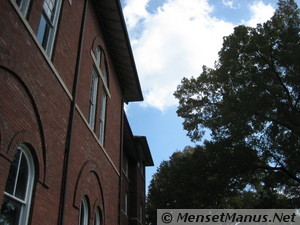 Thanks to H for taking several of these photos, as we walked around the park-like courthouse setting.

---


Quote of the moment
Things turn out best for the people who make the best of the way things turn out.
~John Wooden ~

Thanks to Highland Media

[Home] [Windmill Webcam] [Vicinity Webcams] [Windpower] [Privacy] [Inspiration] [Old] [Older] [Links]

Common sense isn't.




Images stored locally for protection of your privacy (unless/until you search with Google). Stomp out web bugs (archive.org).

Copyright © 2000- hal9000[zat]mensetmanus.net

I last touched this page on Saturday, 2007-11-17 at 05:09:24 UTC.
W3C Markup Validator Check
Site optimized for any modern browser, any size screen, any resolution, and no plug-ins; prepared and served with Free BSD, and Debian GNU / Linux