[Home] [Windmill Webcam] [Vicinity Webcams] [Windpower] [Privacy] [Inspiration] [Old] [Older] [Links]
Common sense isn't.
Oak Ridge National Laboratory (ORNL) Visitor Overlook Trail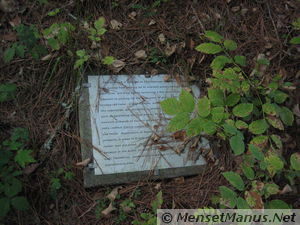 This plaque, which describes Cedar barrens as part of the old nature trail, is still legible, but is becoming over-grown and covered by needles.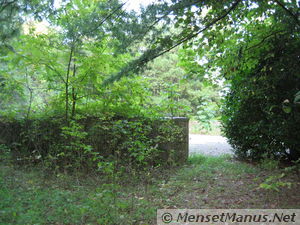 The trail-side entrance to the overlook is barely visible through the overgrowth.





New buildings are seen in the foreground, right, in this 2006 photo, in contrast with their absence from the 2002 photo, below.


Previous visit to ORNL overlook (2002).


---
Disclaimer Fine Print: This site is personal, and is independent of ORNL or any other organization. Use of the abbreviation "ORNL" and the name "Oak Ridge National Laboratory" is purely for descriptive purposes. No endorsement, no approval, and no involvement by ORNL is implied.


---


Quote of the moment
And brought of myghty ale a large quart.
~Chaucer ~

Thanks to Highland Media

[Home] [Windmill Webcam] [Vicinity Webcams] [Windpower] [Privacy] [Inspiration] [Old] [Older] [Links]

Common sense isn't.




Images stored locally for protection of your privacy (unless/until you search with Google). Stomp out web bugs (archive.org).

Copyright © 2000- hal9000[zat]mensetmanus.net

I last touched this page on Sunday, 2022-11-06 at 15:24:03 UTC.
W3C Markup Validator Check
Site optimized for any modern browser, any size screen, any resolution, and no plug-ins; prepared and served with Free BSD, and Debian GNU / Linux