[Home] [Windmill Webcam] [Vicinity Webcams] [Windpower] [Privacy] [Inspiration] [Old] [Older] [Links]
Common sense isn't.
Purdue University
May 1, 2004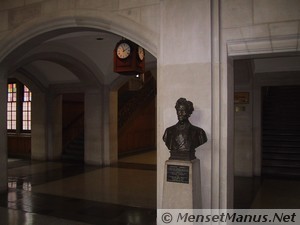 Inside Purdue Memorial Union

Model of Purdue University campus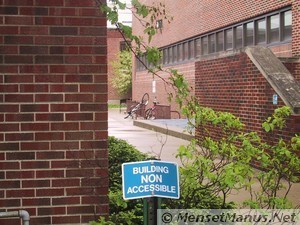 BUILDING
NON
ACCESSIBLE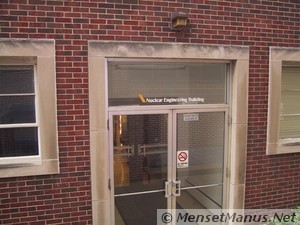 Nuclear Engineering Building

NO SMOKING
Except in
Designated areas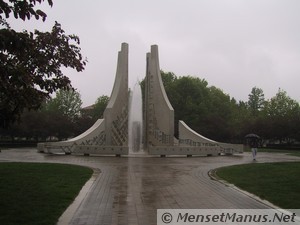 Purdue Mall Engineering Fountain (also here, here) (all now at archive)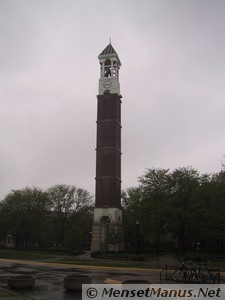 PURDUE BELL TOWER (now at archive)
On January 19, 1894, Purdue University dedicated
Heavilon Hall (now at archive), an engineering laboratory with a tower that soared above
the modest skyline of the fledgling campus. Four days later, the structure lay in ruins,
destroyed by explosion and fire. Amid the shock and tears of the disaster, Purdue
President James Smart issued a rallying cry that crystallized the spirit of the University:
"That tower shall go up one brick higher!"
It did go up again - nine bricks higher, according to legend - and the rebuilt
Heavilon Hall and tower remained a campus landmark until they were razed in 1956.
The four bells from the rebuilt tower, which tolled the hours and class times for
generations of Purdue students, fell silent for almost 40 years. The Heavilon Hall
bells now ring again in the belfry above, reminding all who hear their joyous
peals that our University will ever strive to build "one brick higher."

DEDICATED OCTOBER 14, 1995

Made possible with a leadership gift from the class of 1948.

Time capsule below to be opened in 2095 A.D.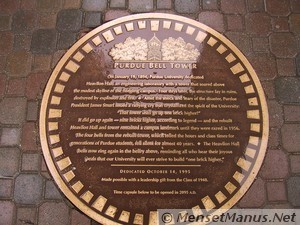 Purdue Bell Tower Plaque (on ground beneath tower; see text above)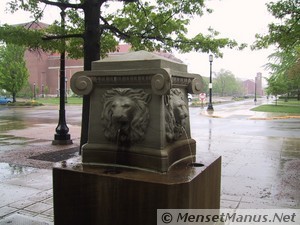 Stone Lions' Fountain (at archive)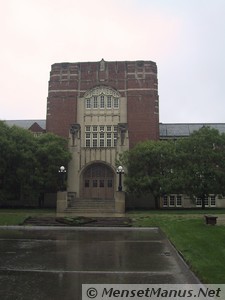 Outside Purdue Memorial Union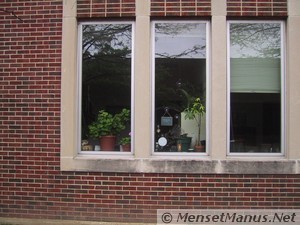 Office with plants in window

Related Links
---


Quote of the moment
There is no love lost between us.
~ Cervantes, Don Quixote. Part ii. Chap. xxxiii. ~

Thanks to Highland Media

[Home] [Windmill Webcam] [Vicinity Webcams] [Windpower] [Privacy] [Inspiration] [Old] [Older] [Links]

Common sense isn't.




Images stored locally for protection of your privacy (unless/until you search with Google). Stomp out web bugs (archive.org).

Copyright © 2000- hal9000[zat]mensetmanus.net

I last touched this page on Monday, 2022-11-07 at 00:38:37 UTC.
W3C Markup Validator Check
Site optimized for any modern browser, any size screen, any resolution, and no plug-ins; prepared and served with Free BSD, and Debian GNU / Linux