[Home] [Windmill Webcam] [Vicinity Webcams] [Windpower] [Privacy] [Inspiration] [Old] [Older] [Links]
Common sense isn't.
The Wheat Community and
George Jones Memorial Baptist Church and Cemetery
Related Link: The Wheat Community African Burial Ground
---
[ Start | History | Church | Cemetery | Monument ]
---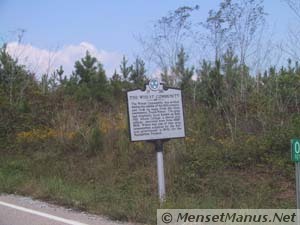 "The Wheat Community was settled during the middle of the 19th Century and took its name from the first postmaster, Frank Wheat. The area had originally been known as Bald Hill. Roane College, a liberal arts college, operated here from 1886-1908. Wheat was one of four area communities acquired by the federal government, in 1942, for the Manhattan Project."

George Jones Memorial Baptist Church and Cemetery is about a half mile down a gated gravel road from Route 327, just off the "Oak Ridge Turnpike" to the west of Oak Ridge, Tennessee. The Wheat Community Monument is about another half mile farther down the same gravel road.

This OpenStreetMap shows the general location.

The 50th Anniversary Edition (archive, 2001) of ORNL Review had extensive articles about the history of the nearby national lab. Excerpts here from Chapter 1 include discussion of Wheat and the other communities.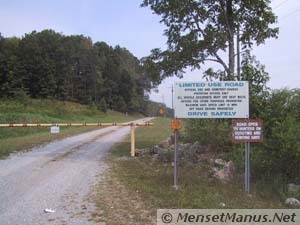 LIMITED USE ROAD
Official Use and Cemetery Church
Visitation Access Only
All Vehicle Occupants Must Use Seat Belts
Access For Other Purposes Prohibited
Maximum Safe Speed Limit 15 MPH
Off Road Driving Prohibited
DRIVE SAFELY


Road Open
To Hunters On
Scouting And
Hunting Days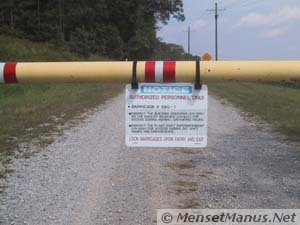 NOTICE
AUTHORIZED PERSONNEL ONLY

Barricade # SBG-1
Contact the Building Operator (576-1876) or the Facility Manager (576-8551) for Access During Normal Operating Hours.
Contact the Plant Shift Superintendent (574-3282) for Access During Off Shift Hours and Emergencies.
LOCK BARRICADES UPON ENTRY AND EXIT
---
[ Start | History | Church | Cemetery | Monument ]
---


Quote of the moment
The most practical kind of politics is the politics of decency.
~ Vice President THEODORE ROOSEVELT, remarks to Harvard and Yale undergraduates invited to Sagamore Hill, Oyster Bay, Long Island, June 1901.—Hermann Hagedorn, The Roosevelt Family of Sagamore Hill, p. 112 (1954). ~

Thanks to Highland Media

[Home] [Windmill Webcam] [Vicinity Webcams] [Windpower] [Privacy] [Inspiration] [Old] [Older] [Links]

Common sense isn't.




Images stored locally for protection of your privacy (unless/until you search with Google). Stomp out web bugs (archive.org).

Copyright © 2000- hal9000[zat]mensetmanus.net

I last touched this page on Monday, 2022-11-07 at 21:08:45 UTC.
W3C Markup Validator Check
Site optimized for any modern browser, any size screen, any resolution, and no plug-ins; prepared and served with Free BSD, and Debian GNU / Linux