[Home] [Windmill Webcam] [Vicinity Webcams] [Windpower] [Privacy] [Inspiration] [Old] [Older] [Links]
Common sense isn't.
George Jones Memorial Cemetery
Related Link: The Wheat Community African Burial Ground
---
[ Start | History | Church | Cemetery | Monument ]
---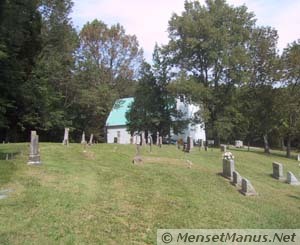 Despite being somewhat difficult to reach, due to road access being controlled by DOE, it appears that the cemetery is still regularly visited and fairly well maintained.
There are a wide variety of headstones, and dates of death range from mid-1800's to current date.

WOODMEN OF THE WORLD
MEMORIAL
AMBROSE
BURGER
BORN
APR. 19, 1863
DIED
FEB. 1, 1915
NANCY MARTIN
BORN
Feb 10, 1788
DIED
March 4, 1865
JESSIE HARVEY
BRYANT
JUNE 14 1918
APRIL 28 2000
WILLIAMS
Sallie B.
Sept. 23 1901
Aug. 15 1970

W. W.
Aug. 8, 1902

Related Link: The Wheat Community African Burial Ground
---
[ Start | History | Church | Cemetery | Monument ]
---


Quote of the moment
Accuse not Nature: she hath done her part; Do thou but thine.
~ John Milton, Paradise Lost. Book viii. Line 561. ~

Thanks to Highland Media

[Home] [Windmill Webcam] [Vicinity Webcams] [Windpower] [Privacy] [Inspiration] [Old] [Older] [Links]

Common sense isn't.




Images stored locally for protection of your privacy (unless/until you search with Google). Stomp out web bugs (archive.org).

Copyright © 2000- hal9000[zat]mensetmanus.net

I last touched this page on Saturday, 2007-11-17 at 05:08:52 UTC.
W3C Markup Validator Check
Site optimized for any modern browser, any size screen, any resolution, and no plug-ins; prepared and served with Free BSD, and Debian GNU / Linux