[Home] [Windmill Webcam] [Vicinity Webcams] [Windpower] [Privacy] [Inspiration] [Old] [Older] [Links]
Common sense isn't.
George Jones Memorial Baptist Church
Related Link: The Wheat Community African Burial Ground
---
[ Start | History | Church | Cemetery | Monument ]
---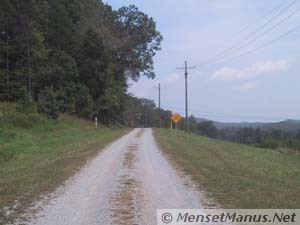 CHANGING
ROAD
CONDITIONS

The route is along a one lane gravel road, up a slight incline.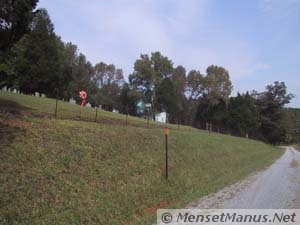 Just over the rise, past a row of trees, the church and cemetery sit up on the hill to the left.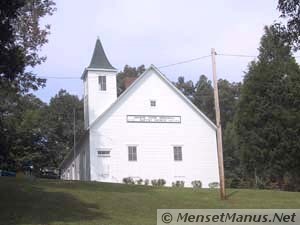 GEORGE JONES MEMORIAL
BAPTIST CHURCH
EST 1901 WHEAT, TENN

View from the road, up the hill toward the front of the church.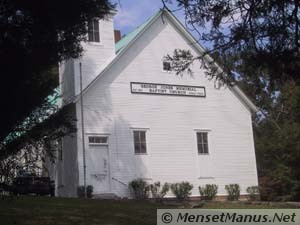 View from the fence at the edge of the cemetery.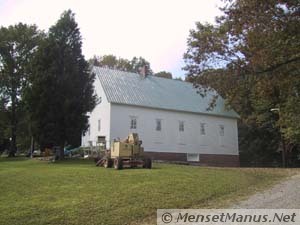 The church is being painted, probably to spruce it up for the 100th anniversary of its establishment in 1901. An annual homecoming (archive, 2001) is still held at the church.

Related Link: The Wheat Community African Burial Ground
---
[ Start | History | Church | Cemetery | Monument ]
---


Quote of the moment
History, with all her volumes vast, Hath but one page.
~ Lord Byron, Childe Harold's Pilgrimage, Canto iv. Stanza 108. ~

Thanks to Highland Media

[Home] [Windmill Webcam] [Vicinity Webcams] [Windpower] [Privacy] [Inspiration] [Old] [Older] [Links]

Common sense isn't.




Images stored locally for protection of your privacy (unless/until you search with Google). Stomp out web bugs (archive.org).

Copyright © 2000- hal9000[zat]mensetmanus.net

I last touched this page on Monday, 2022-11-07 at 21:22:39 UTC.
W3C Markup Validator Check
Site optimized for any modern browser, any size screen, any resolution, and no plug-ins; prepared and served with Free BSD, and Debian GNU / Linux